I've always been a fan of Fleetwood Mac. The band's music always seemed to be everywhere. You'd hear their songs on the radio and TV shows. As a child, I didn't know I was listening to a Fleetwood Mac song but I knew that I liked the song even if I didn't understand what the song was about. When I was a teenager I started to get an idea of what the songs were about and as a result I appreciated Fleetwood Mac's music even more.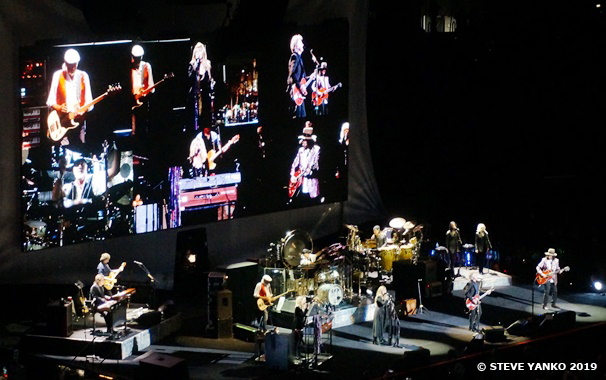 For the 1st time in my life I'm at a Fleetwood Mac concert and I'm quietly excited. I know the songs, I know the band's dynamic history, I know that their "Rumours" album was one of the highest selling albums of all time, I know that Neil Finn (from Split Enz & Crowded House) has replaced Lindsay Buckingham but I don't how the band will sound. Not to fear, as soon as the opening chords of "The Chain" are heard I knew the audience was going to see and hear a great show.
The band comprised of Stevie Nicks on vocals, Christine McVie on vocals and piano, Mike Campbell on lead guitar, Neil Finn on vocals and rhythm guitar and Fleetwood Mac founder Mick Fleetwood on drums and John McVie on Bass guitar. The band's sound was further enhanced with a keyboards player, guitarist, percussionist and 2 backing vocalists.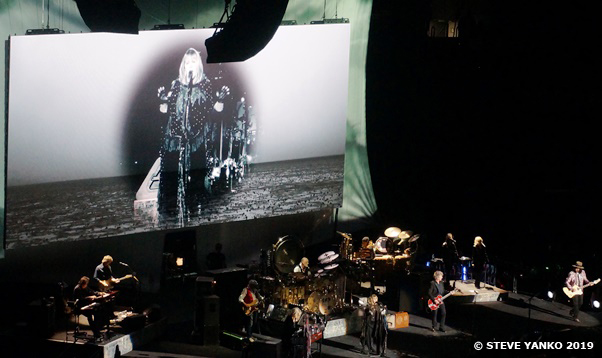 As you would expect the band played many of their hits including "The Chain", "Little Lies", "Dreams", "Second Hand News", "Say You Love Me", "Everywhere", "Rhiannon", "Gypsy", "Landslide", "You Make Loving Fun", "Go Your Own Way" and "Don't Stop". There were also some really awesome additions to the show such as Stevie Nicks performing "Black Magic Woman" (yes the song made famous by Santana but originally written by the other founder of Fleetwood Mac, Peter Green). Another highlight was to hear Fleetwood Mac perform the song "I Got You" by Split Enz with Neil Finn on lead vocals. It was also a beautiful experience to hear Neil Finn perform the classic Crowded House song "Don't Dream Its Over" with Stevie Nicks and the enthusiastic Melbourne audience singing too.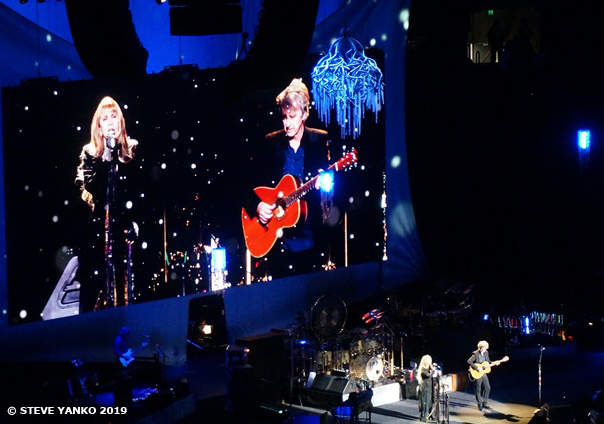 I thoroughly enjoyed hearing Mick Fleetwood's drum solo. This entertaining part of the show went on for a while and showed that regardless of age, playing music is fun and great for your body, mind and soul. Furthermore, at 71 Stevie's Nick's still has the tone and strength in her voice that make her songs so powerful and memorable. Her vocal performance on "Landslide" was beautiful. The band also made a tribute to Tom Petty by performing his song "Free Fallin".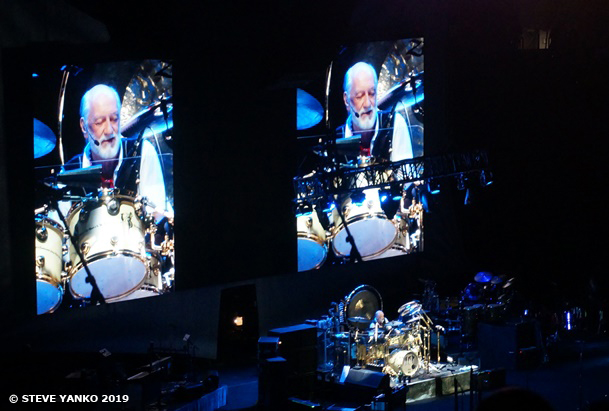 Overall, I loved the songs played in this concert and I enjoyed the order in which they were magnificently played. I thoroughly enjoyed hearing these fantastic songs live for the first time. I always feel lucky when I get a chance to see an iconic band perform and Fleetwood Mac's concert made me feel happy and grateful that I got to see great musicians perform their brilliant songs in a professional and entertaining way.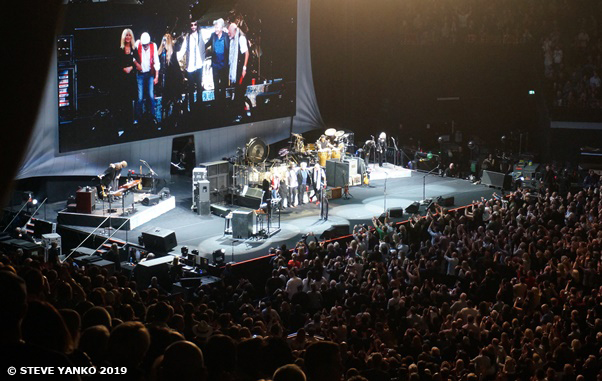 By STEVE YANKO
© STEVE YANKO 2019
About the Author
Steve Yanko
Steve Yanko is a Music Teacher, Musician, Song Writer & Consultant who loves working in the world of music.