Consulting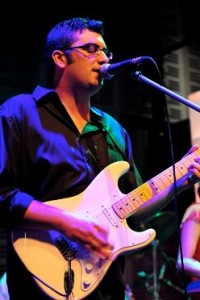 Music Industry
As a musician Steve understands the frustration that many artists' endure. Steve also understands the amount of effort artists undertake to produce their work. Having worked in the music business Steve provides professional advice based on knowledge and experience.
Steve has worked in the music industry for international recording artists such as Tina Arena, Rick Price , Invertigo ,and Jack Jones (Irwin Thomas).
Steve has also worked as an A&R representative for a music publishing company, so if you require advice on song writing and music production Steve will be able to assist you.
Steve has provided to many satisfied clients, professional advice on record companies, music publishers, artist management, booking agents, marketing/PR and getting gigs.
Steve's clients have included many aspiring artists and companies such as Ericsson Australia.
Speaker
Steve is very passionate about music and music history. He has an expert knowledge of 20th century popular music and has in depth knowledge of popular artists, how different styles of music were formed, record companies and how the music industry operates. Steve has conducted many presentations on a variety of music related topics to various types of organizations and school groups. If you would like Steve to present at your next event or school, don't hesitate to ask.
Music Consultant
Steve has undertaken consulting assignments to assist his clients with their music requirements. Steve has consulted clients on what music to use for Awards events, trivia nights, theme parties as well as private functions. Steve also advises bands and solo artists on matters related to the music business and how the artist can improve their craft to enhance their career in music.
Session Musician.
Steve has been playing the guitar for over 30 years and has been a music teacher since 1991. He can read music and he sings. Steve has a lot of live experience, especially playing all styles of music with reception/function bands. If you require a guitarist/vocalist for your next gig contact Steve.
Musicology – function band
Steve is the founding member of the function band Musicology. Musicology are available for all types of functions and play many styles of music including pop, funk, soul, jazz, rock'n'roll and Italian. For great music at your next function contact Steve.